Blockchain Hype? Drivers for the Blockchain Use Cases
Blockchain Hype? Drivers for the Blockchain Use Cases is a post that divulges few drivers for the blockchain use cases.
Customers have dilemmas "finding applicable use cases" for blockchain. My advise to them is to identify drivers for their blockchain use cases. My interactions with my customers over this topic revealed many underlying business challenges well suited for blockchain.
Feel free to visit www.cafesami.com to read this and my others posts.
About the Author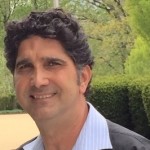 Sami Joueidi holds a Masters degree in Electrical Engineering. He is currently residing in South Florida and working for a fortune 500 company as the Cloud and Cognitive leader & Chief Architect for the Federal business unit. He is also the Blockchain leader for the division. His role is to guide customers on adapting the appropriate cloud strategy for their enterprises. He also guides them on how to incorporate cognitive capabilities and leverage the latest technology trends to innovate.