DevOps Strategy for Effective Software Delivery
DevOps strategy for effective software delivery is needed to accelerate time to deliver software to meet the market demand for agility. This post is about achieving this strategy.
The DevOps strategy must have the ability to drive innovation at scale and streamline a team's ability to produce software and improving collaboration across the development and operation lifecycle.
Feel free to visit my blog at www.cafesami.com to read this and my other posts.
About the Author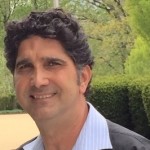 Sami Joueidi holds a Masters degree in Electrical Engineering and an Enterprise Architecture certification from Carnegie Mellon. He has over 20 years of experience as a technical leader of complex IT projects for Fortune 500 firms, in diverse roles such as Systems Integrator, DevOps, Cloud Architecture, Enterprise Architecture and Software Development & Release Management. He guides customers on how to leverage the latest technology trends to their advantage and helps them with their Cloud adoption strategies.